Mustang Restoration Complete Restoration Project.
Undertaking this mustang restoration would make other tradesman head for the hills. But with my 30 something year's of being in this trade. I treated this as a challenge. No restoration was going to get the better of me. I grew up working on this type of car.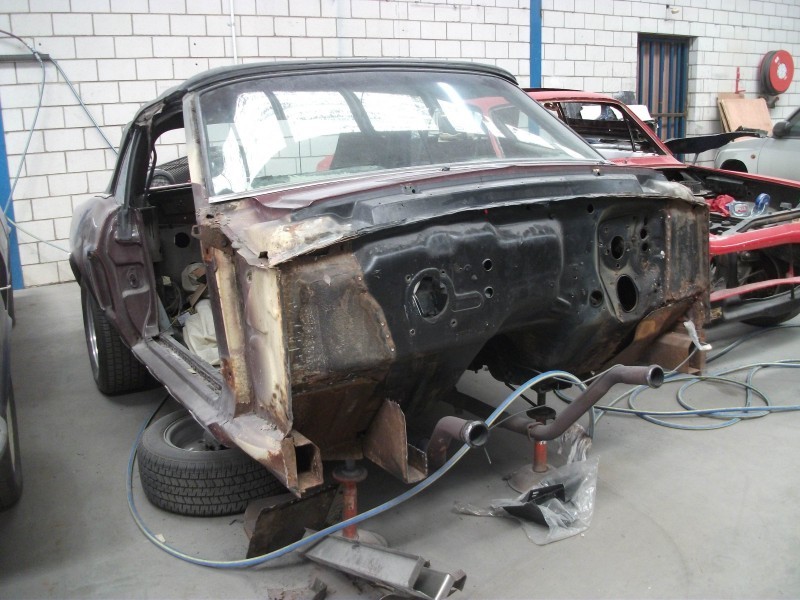 What came in as a straight forward Mustang Respray soon became a Pandora's box. Full of unhidden secrets.
The job was initially to replace one Chassis rail. After removing the front bumper bar half the other chassis rail came off.We notified the owner and was advised to replace both rails.
After cutting off two rails and skirt we found rust in the firewall. Again we informed the owner. he instructed to replace the firewall, plenum chamber, rail extensions, , toque boxes, front floor pans. Our expert team welded, cut , fabricated what was needed.
Now we were ready for paint so we thought. After further inspection we noticed that the mustang scallop quarter panel was deeper than the other side. again we notified the owner.
He provided us with his own quarter panel and at first inspection noticed it was different from the other panel but he insisted that apart from the reflector recess at the rear we could cut and modify it to suit.
We modify the reflector's then placed out all the parts and pieces for paint and quality check. Once again the panel provided by the customer was not the same as first advised as the mustang scallop on the panel provided was too deep. So we had to graft the scallop from the old panel to make it fit perfectly.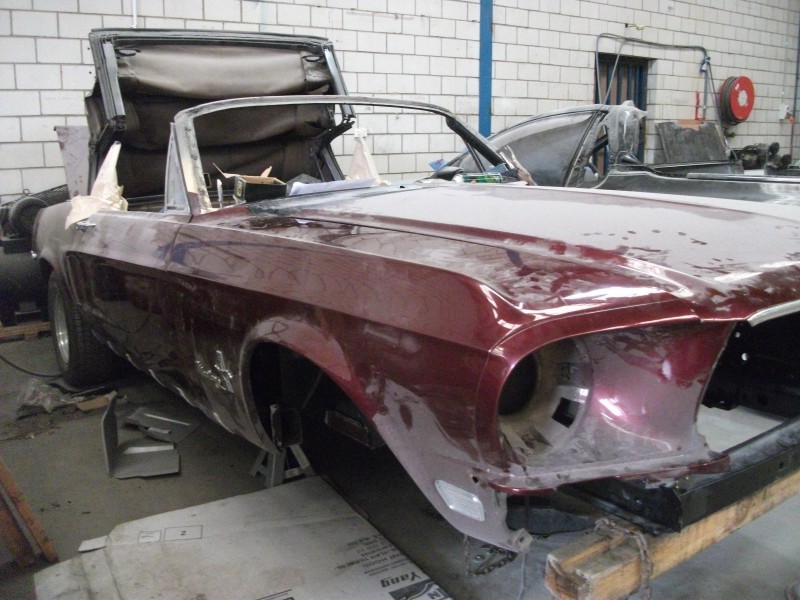 Now we could make some progress onto the paintwork. Only to be advised that the customer does not want the original color but a completely new color he found in a car magazine. This job just kept on growing and growing.
A new color change means stripping the back the mustang to bare metal. Painting inside door jams, pulling motor out and painting engine bay.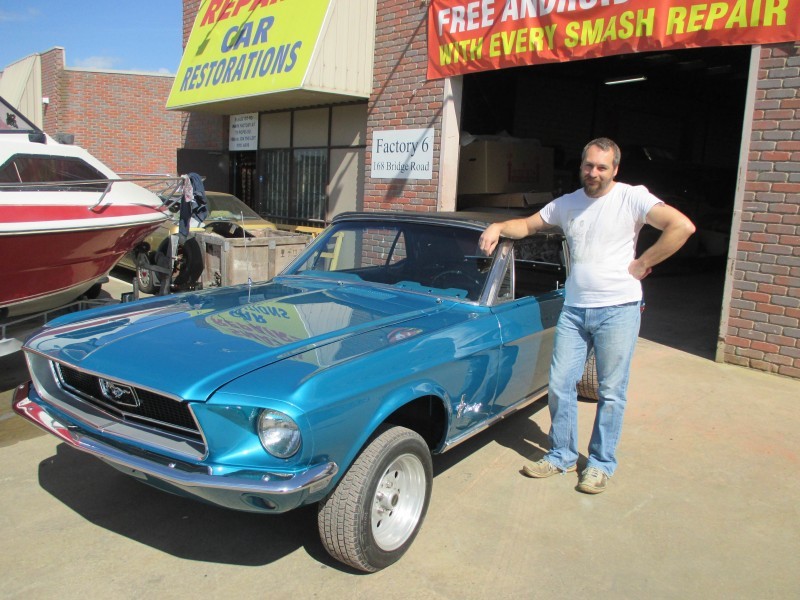 A lot more work but there are not too many things that impress me but i found myself standing back and admiring our work on this Mustang Classic Restoration that stand above other car restorations that we have restored. great color choice by the customer. I hope you enjoy many more motoring year's to come.