Cadillac Restoring A 66 Restoration
To Paul and the PJ Panels gang
I would like to thank you and the team for a great service and a great work on my 1966 Cadillac, keep up the good work. I would have no problem recommending you to others.
REGARDS RAY
The Story Behind Rayas DeVille Restoration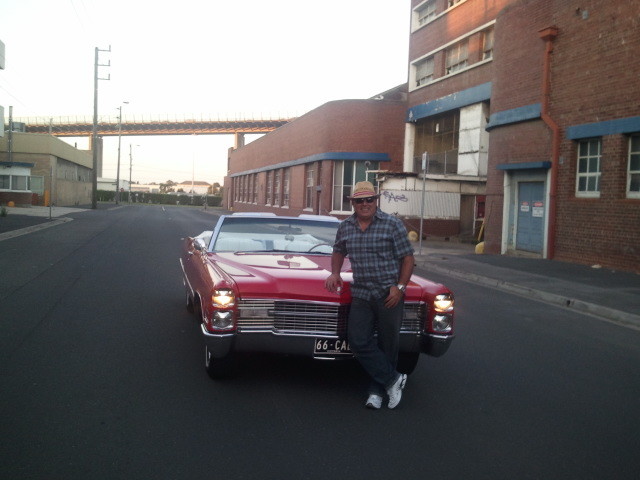 Cadillac 1996 De Ville series was imported by the owner Ray from the US. Ray chose us for his 1966 Cadillac restoration because we had repaired two of his cars as a result of accidents and he was more than happy with the quality of the repairs. He knew we were up for the challenge.
Ray challenge. Ray was on a mission as he had plans for this big tank. He wanted to have her restored to showcase her at wedding functions and special occasions. The only problem we had was fitting this massive car around the other cars we had at the panel shop. She was so long it was an effort to get around her.
Thiscar restoration projectook around three months. We went ahead and cut out all the rust and then processed with the rust replacement and rubbed her back to bare metal. Then it was ready to be primed. We had the owner come down to select the paint colour using our advanced painting system.
The colour choice was not easy as the owner was not sure whether to go a whole complete colour change or the traditional colour red. We explained the work involved with a colour change:
the motor has to come out,
the door jams have to be rubbed back,
as well as other work.
Since the owner was keen to have her back on the road. He decided on the red. The colour came up a treat.
The car had all the inside trimming done before he purchased her so it was just a matter of fitting up the chrome work. Once fitted the Cadillac 1966 fully restored classic was ready to cruise the streets of Melbourne ready for the next wedding event.
About The Cadillac DeVille
Though De Ville was designed again for 1965, it continued to ride on the 129.5-inch (3,290 mm) wheelbase. However there were certain changes; the high tailfins were replaced by flat ones and its rounded body gave way to distinct and sharp body lines. Vertical lamp clusters and a straight rear bumper were also added.